5 Ways Sales Management Software Can Change Your Online Business
---
FullStac LLC – Harrisburg PA, July 15, 2019 by Michael Kulczyckyj - There comes a time in a business' lifetime when it can no longer maintain the expectations and demands of its customers. As demands increase, a business should be able to gain insights and follow through improving the sales management process to better serve its customers. In most cases, an increase in the number of customers leads to management failure because of the lack of accommodation and poor service due to slow manual sales processes. This is the main reason why most businesses nowadays make use of sales management software for eCommerce.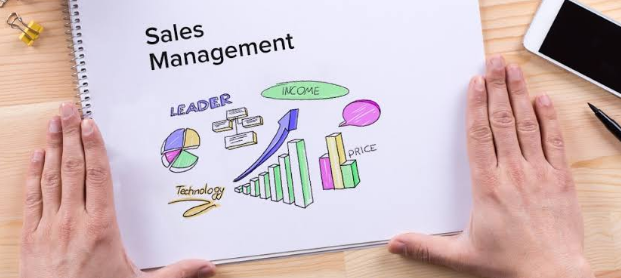 Sales management software for small business can collect valuable sales information from leads, quotes, and conversions. Additionally, it is equipped with reports and evaluations that allow a business to calculate important metrics such as lead time, conversion rates, and win-loss ratio. With this software, you are given a whole, detailed view of your sales workforce's performance. And there is no denying of its power to elevate growth. Harvard Business Review reported that 50% of high performing businesses are operating with automated sales processes. This number highlights the potential of such software to help companies rake in more growth and boldly deliver on its promises.

This significant number is also due to the fact that 25% of the global population is shopping online. eCommerce is turning out to be a more significant bit in the global business. Companies must now utilize new technologies and best practices to better cater to these shoppers. While there are various advantages small business sales software can offer, let us discuss how the software can truly impact and help online businesses.


1. Efficient sales workforce
Sales management software keeps the sales workforce organized. It can provide customer information through a database, and schedule and track emails and marketing schedules without difficulty. Also, it allows you to evaluate, monitor and track the performance of the sales workforce through various metrics such as lead contact time, average handling time and conversion rates. This allows you to keep tabs on top performing representatives as well as those that need extra assistance.
Additionally, the software is capable of compiling all completed task information. Presenting these data that allows the workforce to understand and get the whole picture of how the business works. This decreases the constant need for long team meetings.
With the trend in
free next day delivery
among retail giants and other enterprises, it becomes a necessity for every business to fully streamline their sales processes.
2. Automated workflow
Sales management software allows automatic database updates, event scheduling, follow up alerts and many more features. This allows the sales workforce to focus on more important tasks like repeat selling. Since the sales management software can provide information on existing customers, you can let them know when a new product under their preferences is launched. This can be a way of advertising that can boost sales while providing customer satisfaction.
Sales management software has the capability to identify valuable information and monitor responses during any customer interaction. These variables are updated to the database. Also, the software can automatically create reminders and tasks on the calendar for lead follow-ups and customer retention.
3. Social media marketing and improved sales pitch
Sales management software can help a business in maximizing marketing tasks performed in social media channels such as Facebook, Twitter, LinkedIn, and Pinterest. It is possible to monitor campaigns in these channels and see which sends the majority of traffic to a business' website. You can also measure customer feedback and opinions and gain more insights on how to deliver a better customer experience.
Businesses tend to reuse the same product data for various clients, making the sales pitch redundant. Sales management software can tailor reusable sales pitch messages to have a more personalized interface. It has features for answering queries, welcoming visitors or new customers, and intuitive sales pitch.
4. Accessible technical support
Sales management software may offer a 24-hour technical support feature. Businesses can provide assistance through various communication channels such as phone calls, emails, and live chats in any case that a product-specific issue occurs. There could be concerns that require manual troubleshooting, technician appointments, payment assistance, or product replacement. It can be done without taking so much of the customer's time.
5. Reduced training, implementation time, and data entry tasks
Sales management software has a simple and intuitive interface that can be navigated seamlessly without requiring long training and practices. The sales workforce simply has to be familiarized with the tools and features that can be utilized in handling a customer. Also, any system implementation and maintenance can be minimized due to the fact that the majority of sales management software is based in the cloud.
Additionally, the amount of data entry required by the sales workforce can be reduced. Sales management software can detect important information during the customer interaction and automatically input these details in their respective fields. This way, the sales workforce doesn't need to ask customer details every time a call, email, or texts are received. This saves time and minimizes the risk of losing customers.
To a more successful business
Generally, sales management software can help businesses perform smarter and be more efficient. Make your sales workforce accessible "on-the-go" in managing customer relationships and in attracting new business. A sales management system can save time and conserve resources to focus on more important tasks. A good sales management software can help nurture customer relationships, maximize productivity, and boost revenue. Additionally, tools for
e-Commerce site search
are also encompassed in this type of software, helping your business convert better.
With a comprehensive, competitive sales management software, you can enjoy various
online sales management features
including streamlining of business processes and powerful sales analytics.
About the author: Michael Kulczyckyj is the CEO & Co-Founder of FullStac LLC, the parent company of Dashboard OSM.