Manage your online business smarter
Dashboard OSM seeks 10 small business owners selling online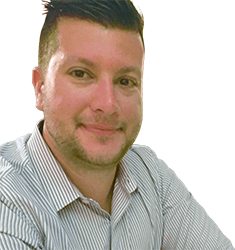 Mechanicsburg, PA. – April 26, 2016 – As the saying goes, "If you don't drive your business, you will be driven out of business." (B C Forbes). Selling online is becoming the new trend for established business owners wanting to get their share of the marketplace. Amazon.com and their fulfillment service makes it easy to create an online business selling just about anything. Yet with all the hype, knowing how to manage it can be difficult.

Dashboard OSM, a subsidiary of TGHW LLC out of central PA, commemorated its official launch during the February 2016 ASD Show in Las Vegas. Dashboard OSM started in 2006 but was not available to the public until this year. The scope of the software is cloud based online sales management and claims you can reduce overhead by almost half, saving on average $2500 a month.

Although there are several other software packages available, Dashboard OSM gives you a sort of "one stop shop" for your business. All of their packages bundle features like CRM, ERM (Employee Management), Customer Service, Shipping, Reporting and Quickbooks integration just to name a few. Dashboard OSM is cloud based so you can access your account anywhere.

They claim you can run your online business like a plane in auto pilot mode. Sales from your eBay, Amazon.com or websites are gathered automatically and can be pushed into accounting software like Quickbooks without having to do anything. It also connects with UPS, FedEx and UPS (with Stamps.com) to create the labels and ship your sales. It also handles Amazon FBA to import all your orders automatically so you can see what was sold everyday. Dashboard OSM is making a niche for itself by targeting small business owners who want to increase their sales volume without having to shell out more money for additional overhead.


"Dashboard was started because I couldn't find a software package to manage my eBay sales the way I wanted. I hated the idea of changing how the business ran just so I could use a software package already created. So I built one." (Michael Kulczyckyj, Lead Developer of Dashboard OSM).
Packages start at the $299 price range per month. The monthly fee does not include a percentage of sales like their competitors. Dashboard OSM recently announced they are looking for ten small business, that sell online, to participate in a "beta" program. This program includes free integration, a direct communication line with their developers and 60 days free to try the software. The goal is to gain perspective and feedback from other companies and ask what they want included in the software. The idea is revolutionary; help build Dashboard OSM the way you want.
Dashboard OSM has more information about becoming a member of their beta program on their website at http://dashboardosm.com or you can email them at sales@dashboardosm.com.
Copyright 2016, Dashboard OSM